#Yoga: Instagram's Impact On Your Practice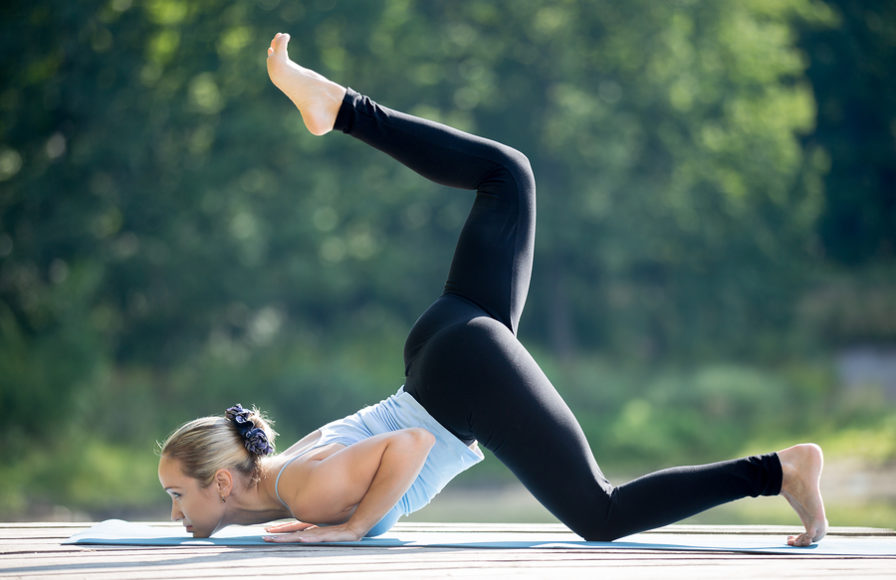 Search #yoga on Instagram and what do you find? Almost 46 million perfect yoga poses. Of these 46 million photos, you're more likely to see a headstand than a downward dog. What you may not see in these exotic and challenging poses is the simplicity and mindfulness of yoga and the importance of the most basic poses. Many people would rather show off the exciting poses that will get the most likes. In the digital age, we've all fallen victim to this Instagram trap.
SEE ALSO: The Dangers Of Lack Of Exercise And Sedentary Behavior To Health And Finances
Don't Focus on the Likes
Despite my love for yoga, there's a reason why I don't follow many yogis on social media. For me, these perfect photos put pressure on my practice to try more complicated poses, even if my body is not ready for them. While challenging yourself is an important part of any yoga practice, there is no reason to sacrifice your practice for the sake of a pose or instant gratification from your peers. Trying to force yourself into more complex poses can not only affect your mental practice but your physical practice as well. Yoga literally means self-study and we should treat it as such. Above all else, listen to your body, not your craving for likes.
It's Still Okay to Post on Instagram
Now don't get me wrong, there's nothing bad about sharing photos of your practice on Instagram. In fact, I encourage it. But don't always think you need to post your best, most complicated pose. Challenge the norms and instead post your favorite base pose or even a falling picture. It happens to the best of us! I recently shared a few yoga progress pictures on Instagram. It took me almost a year to get into these poses and they still aren't perfect, but that's the beauty of yoga and I felt confident showing them off.
Embrace Your Own Practice
I encourage you to put down your phone and get on your mat. Enjoy the journey of your practice, not just the destination. Be proud of your progress, "pretty" or not.
Daily Wellness Inspiration & News!