The Power Of My Silver Rings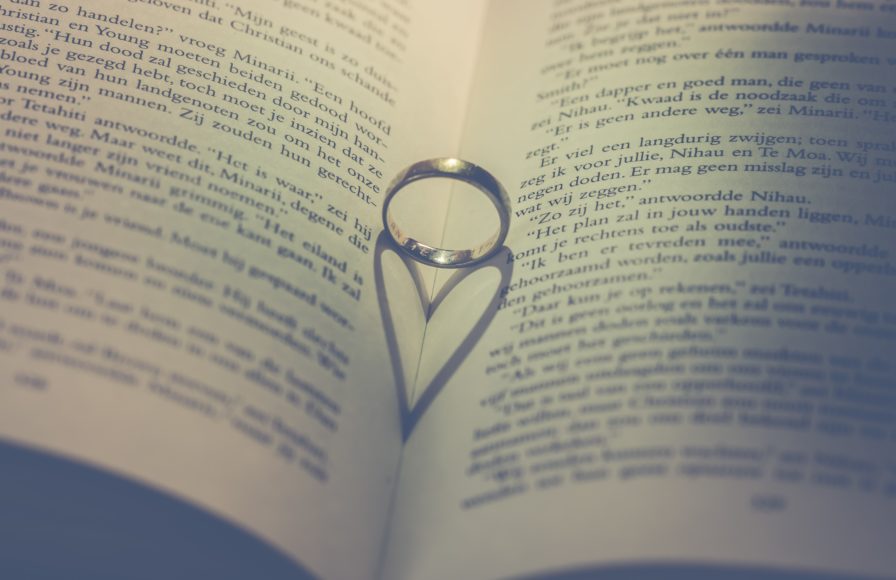 I love to collect sterling silver rings with stones in them. Each ring represents a different chapter of my life, that which has been tumultuous due to having Schizoaffective disorder. (This is a combination of schizophrenia and bipolar disorder.) I believe that my rings help me make peace with my painful past, and also provide me with an incredible sense of spiritual grounding and balance. They make me strong, and encourage me to develop my creativity and sense of intuition.
The first ring I ever got was in 2006, when getting my bachelors degree at Indiana University. A beautiful raw amethyst ring, circle-cut and with a luminescence that still entrances me today. At the time, I struggled with loneliness and depression. I also had a malachite ring that my mother had purchased when she went to the Grand Canyon before I was born, but I unfortunately lost it. So the heavens deemed.
Again in 2006, I received a moonstone ring as a gift from a friend I had just met, also in Indiana. At this time, I had just been initiated into a meditation group with a guru in India. Every weekend, I'd take a trip to Indianapolis to participate in group meditation sessions, where I met many spiritual enthusiasts. A few times, I traveled to their ashram in Dayton, Ohio, and eventually traveled to Tirrupur, India to meditate in the presence of the guru himself.
In 2007, I started experiencing voices coming from inanimate objects, and I had delusions that I had magic spiritual powers and was immune to heat and cold. I descended into torturous places in my mind, ending up having a nervous breakdown with the most extreme of emotions. At New Years, I was hospitalized and rehabilitated, but still was too fragile to finish graduate school. I returned home to New York City to heal while living with my mother, and also went on disability. Doctors strictly told me to abandon meditating and all sorts of spiritual practice, for I could not risk triggering another episode of psychosis.
Although I stopped meditating, I still wore my rings and collected more. In my home, I found a turquoise ring that had belonged to my grandmother. At one point, I purchased two rings when attending a fundraising event at my former high school. It was an alternative private school that encouraged free thinking and green living, a place that nurtured me in my times of depression. The stones of these rings are labradorite and pyritized ammonite.
In 2012, I purchased another moonstone ring in New Orleans when my uncle spontaneously paid for me to travel there. At the time, I secretly went off of my psychiatric medications due to frustration with side effects. As I wandered through the French Quarter past Bourbon Street, I learned about the prevalence of New Orleans Voodoo, the city's very own religion. I bought a voodoo doll and pricked at it to encourage luck and wellness in my life.
A few months after New Orleans, I experienced the worst attack of psychosis in my life. Sacked with delusions that I was an evil entity, I stayed in the psychiatric hospital for three months and was put back on a combination of new medications. This time, they worked wonderfully. After discharge, I attended a psychiatric day program for a year, during whichI learned about the work of mental health peer specialists. Peers are mental health professionals who have lived experience with mental illness, and they work with others who have such. Beginning in 2014, I attended a comprehensive training program, during which I realized that this work was my calling. Finally, I found my place in the world!
I rehabilitated to the point of being able to work full-time for the first time in my life. While completing an internship at a mental health day program, I traveled to New Paltz, New York to attend a peer specialist advocacy conference. At a rest stop, I purchased a rose quartz ring. Once I started work, I had the chance to travel to Albany to advocate for mental health rights by speaking to politicians. There was a ring vendor there who now recognizes my face, and from her I purchased rings of tiger's eye, opal and a second of labradorite.
As a mental health peer, I have grown to love the field of mental health. In 2015, I created a Facebook wellness support/discussion group specifically devoted to spreading awareness about the work of peers. As the group grew, I developed extensive insight on how to utilize Facebook groups in a way that fosters and nurtures real-life friendships through only online interactions. The group still exists and thrives today.
In 2017, I started presenting at peer conferences to share my knowledge about Facebook groups. One conference was held in Seaside, Oregon. Amidst the misty and calming rains, I settled in an antique shop and found a lovely green turquoise ring with a flower décor. It was a time when I felt enterprising and ambitious, striving my hardest to find success by sharing with those around me.
A few months ago, I traveled to Boston to visit my awesome boyfriend. With determination, I made sure to find a store that sold suitable rings, and I browsed anxiously until finding a ring made with abalone shell. I found the ring strange at the time, with its intricate swirls and luminescence. But as I meditated on the ring further, it grew on me, even seeming to give my entire ring collection a new elevated sense of presence.
Over the years, I have also received nice rings as gifts. I received an onyx ring from a peer specialist friend, and also a third labradorite ring from my brother's girlfriend. There have been silver rings without stones as well, and other rings not of silver but still calming. On some days, I'll wear three on each hand, each ring interacting with one another like friends. On other days, I'll wear only one on each hand, or perhaps none at all if the mood does not strike. I love the way the stones glow, and I love the feel of silver on my skin.
Sometimes, it feels like my rings are good friends to me, and they also interact with one another. I try not to think about this too much, given that I am diagnosed with Schizoaffective disorder, and once used to hear voices when I looked at crystals. But I am grateful for my excellent medications which now make the voices go away. Indeed, my medications actually allow me to have that meditative quiet mind that once eluded me. Call it crazy, but such is my experience.
I confidently go forth with my rings now. I have amassed a sizeable collection of regular crystals that I carry in my pocket, and larger stones for decorating my home. I also use crystals with reiki, given that I am a level 2 Ushu reiki practitioner. Crystals are a wellness tool that I use to enhance the quality of my life, keeping me grounded and optimistic. In conjunction with psychiatric medications, crystals offer me peace, happiness and confidence as I go forth in this stressful world.
Get Daily Wellness