Uranus Ingresses Into Taurus, 15th May, 2018 – Part 2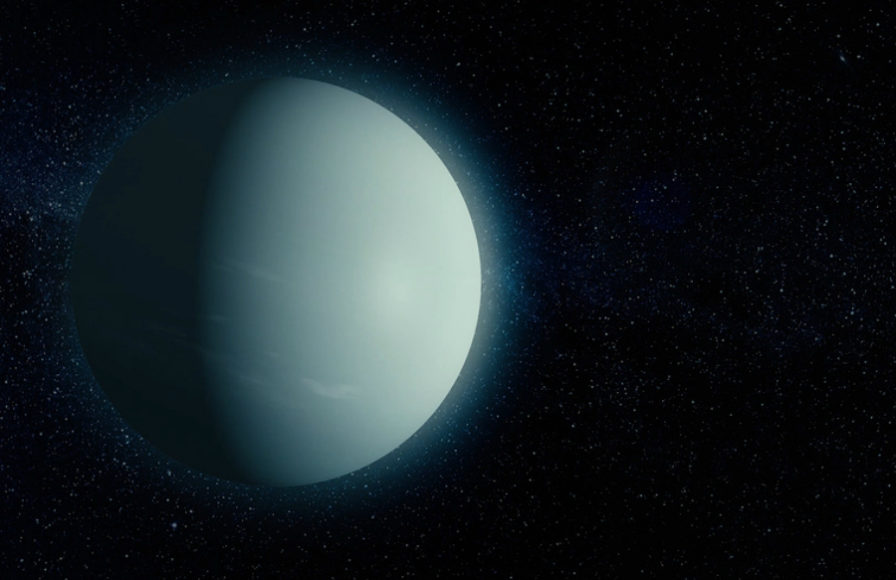 Saturn RX will be Conjunct Vesta, the asteroid of home and hearth. This makes us crave the familiar. Security and comfort with loved ones. This can be a delightful time to do something with the family. Saturn/Vesta in Capricorn will trine Uranus/Mercury in Taurus and this tells me that stagnant communication with family can be cleared. Speak with them and try to find common ground and stability that Saturn/Vesta can offer. Uranus is the higher octave of Mercury, so you have the communication mojo happening. This is about the spiritual exchange between you and your family. Be there for them.
Chiron and Juno are squaring Saturn/Vesta and this can make you insecure about being able to provide for your family. You might feel that you lack friends or family to help you with things. Past issues can surface, like issues about money or debts. Mars will enter Aquarius exactly a day after Uranus' ingress into Taurus and applies a Square to the Rebel Planet and this might bring forth a peculiar brand of inventive genius (Uranus) that can be expressed through action (Mars). But this is volatile with a capital V. I think the Uranian energy will pervade because of he is the ruler of Aquarius where Mars is placed. Uranus is a spiritual force and Mars is a brutal, visceral force. This is where ego talks to conscience and realizes the futility of his ways. Hopefully.
SEE ALSO:
Uranus in Taurus
Uranus in Taurus will be a revolution of our Food Systems. My favorite! Yes, there will be marked shift in the way we use and abuse the environment and sentient life for food sources. We will also realize through tech (Uranus) that what we need in our physical bodies (Taurus) is pure, organic, sattvik food. Science (Uranus) will back the research on how a vegan lifestyle is actually the best for the body (Taurus) and the earth (Taurus).
Hydroponics, Aquaponics, Aeroponics and urban agriculture will surely gain wide recognition. We may see urban grow-houses pop up which will provide food, healthy and organic, to the local community. All food will be tested. Devices for consumers for testing food will become mainstream, because most of us will become super conscious of what we eat and what we put in our physical bodies. Eating disorders will be openly discussed and tech developed to help such people.
Animal rights will be huge, mark my words. The youth are not going for the exploitative systems of the past an are gaining untold wisdom by becoming vegan. There is a renewed respect for life and sentience which heralds a new era of peace and compassion. Also of tremendous tech dependency. Last but not the least, the environment will be on everyone's mind. The public will become more realistic about what is going on with the earth and there will be Uranian Earth warriors who will now take center-stage in world activism. During this time, many may start living with their A.I. partners for companionship and to combat loneliness. The digital landscape will grow tremendously, and many will create and live in AR/VR worlds, make money there and spend it there too.
Natural resources will be harnessed and put to use. There will be reforms in the laws which protect Gaia and people will start taking it very seriously. Tesla and Musk have some new things to announce which will revolutionize the way we experience reality. And all these laws and changes are being supported by Saturn, the maker of the laws himself. He is in a trine to Uranus who is busy with all these reforms. Saturn and Uranus are old friends and they share Aquarius' rulership. They're kind of used to working with each other. Maybe not, sometimes.
The Other Side of Uranus in Taurus
Now there is, of course, a shadow side to all this glory. Uranus can be egotistical and destructive; rebels without reason to create anarchy and chaos. But through chaos comes order and that is the lesson of Uranus. There will be dust storms, earthquakes, and massive earth changes. This saddens my heart. So many will be displaced. May Medicine Buddha protect them!
Taurus' shadow is about hedonism and materialism. They can be stubborn, like the bull and sometimes can be insecure. The last time Uranus was in Taurus,  "The United States had just effectively abandoned the gold standard in 1933, which led right into the heart of the Great Depression and the Dust Bowl. It was an incredibly hard time for materialism." – paetratauchertastrology.com
Over 1,000 economists signed a letter warning Trump of the second Great Depression. Yes, I got it from the mainstream press. What do you think? China and Russia have their own plans with their gold-backed currency, let's see where this leads.
How to Act During this Time
Be interesting, original and unique! Be the lone wolf and do not follow the pack! Rejoice in your authentic being and take no shit.
"What a liberation to realize that the 'voice in my head' is not who I am. 'Who am I, then?' The one who sees that." – Eckhart Tolle
Uranus will be on the 1st degree of Taurus and the Sabian symbol for that degree is a clear mountain stream. So precious is this symbol! It speaks of purity and the unfolding of one's natural self. Not forced. Not contaminated. The message here is embracing your dynamic self which has its roots in the spiritual. Wow! Such profound energies!
Daily Wellness Inspiration & News!