7 Signs You Are Truly Woke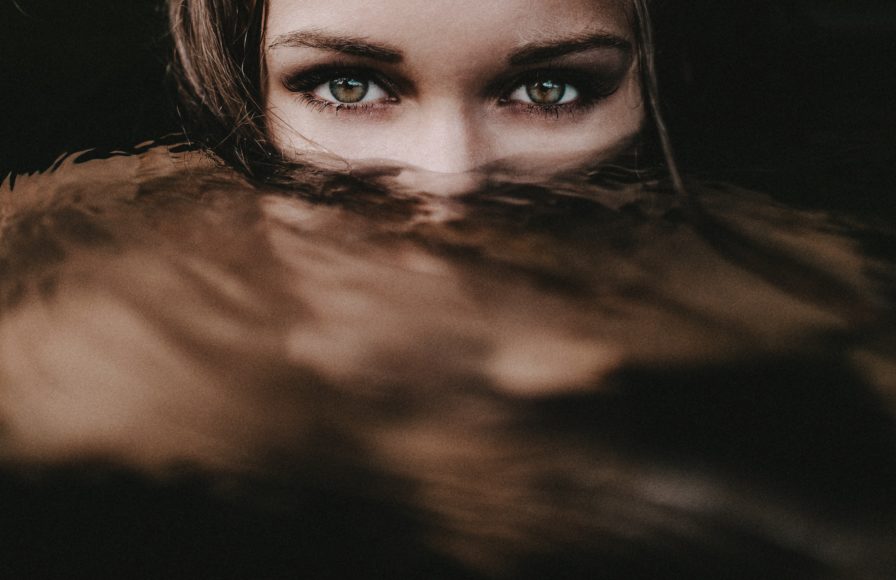 How can you open your eyes to the world you don't see?
Allow me to draw your attention to an apparently surprising thing. If I told you that now, when you are reading these lines, you are in fact asleep, you would certainly believe that I have gone mad. You are awake, you are concentrating your attention to reading, and you are aware of your environment as well. You can see the furniture of your room, you can hear the call of the birds from the nearby forest. You are also aware of your thoughts and emotions. How can anyone claim that you are asleep at this very moment?
Naturally, you – just like everyone else – sleep at night. Yes, sometimes you see dreams while you sleep, but right now it is daytime, you are awake. So how could you see dreams?
SEE ALSO: 5 Ways To Raise Your Vibration & Manifestation Power
You Imagine a Whole World Around Yourself
I believe that you do not only sleep at night, but also during the daytime. I believe that in your present state of consciousness, your greatest illusion is that you think you are awake. I believe that in your present existence, your greatest illusion is when you think that you are alert. What I see is that in your present state of consciousness you are asleep, and at present you are dreaming, and what you see and hear are all parts of your dream.
Your nighttime sleep is only different from your daytime sleep in that in the night, your dreams are less active. During the day, you imagine a whole world around you, and you play an active role in that dream. Your personal history takes place in that world, and identifying with that world shapes your personal identity. At present, you are dreaming that as a part of your personal history you are reading these lines while identifying with the role of the spiritual seeker, and you are outraged by what you are actually reading.
The question may arise, why do I claim that you are asleep and dreaming now? Well, from the state of consciousness I call Alertness, I can see that you are asleep, you believe yourself to be a separate self, you are a captive of the works of your mind.
You are not Present
What is the evidence for me to say that you are now asleep and, as a citizen of a dreamland, you are dreaming that you are awake? It is because you are not present. To be present means that you are fully alert, attentive, and conscious in the present moment. Whatever you do, you do that fully consciously, you focus your entire attention on that particular activity.
Do you feel free to declare that you are present in every moment of your life? What does it mean to be awake? It has happened to all of us that we have come under the spell of a moment, at some time during our life. A beautiful landscape, a sunset, a beautiful piece of art, the rhythm of music enchanted us. It may even happen that we are just lost in the silence of a peaceful moment. The identification with the forms and shapes loosens a little bit for a short while, and in that instant, we may experience an entirely different state of consciousness.
How to Tell When You are Woke
Here are 7 qualities of awakened people:
When our identification with a form ceases, a new space is generated between us and the form, and we are able to recognize that we are not identical to that form.
We virtually step out of the psychological time frame, we stop mulling over injuries of the past, and do not build our identity for the future.
Ego disappears, telling personal history stops, and the line of our accustomed identity is broken.
We are awake and only the present moment exists for us. Our soul is permeated by the quiet of the Miracle that is the consciousness and the joy of the existence.
We are free and independent of the forms and shapes, and of the necessity of choosing from them. All our suffering and problems have vanished, we are surrounded by peace and tranquility.
There is only the pure existence. We are eyewitnesses, contemplating the dance of forms and shapes around us. We do not identify with anything, we are a consciousness free of the obligation to make choices.
We accept life as it is, and it is not done under pressure, since that acceptance is the result of our complete freedom.
In that state of consciousness, an entirely new dimension of existence opens up for us, showing us existence from a completely new perspective. The unity behind the controversies is revealed in front of our eyes, and we no longer insist on looking on the sunny side of life, as we are able to discover beauty on the dark side too.
Everything will be quiet and peaceful in us. We are beyond all good and evil, we are a mere consciousness that does not analyze or judge, only contemplate. We realize that the same contemplating soul lives in everybody, so the differences between human beings are only superficial, and deep inside we are all the same. Experiencing that unity will bring us the ecstasy of life, the perfect joy of existence.
Get Daily Wellness