Sivana Yogi Spotlight: Desi Bartlett
Who She Is:
Desi Bartlett (MS CPT E-RYT) is a dedicated Yoga Pre and Post Natal Yoga and Fitness instructor in Los Angeles. She teaches at Exhale in Santa Monica, and stars in several Yoga and Fitness DVD's. Desi has a new Prenatal DVD that will debut in Spring of 2015, as well as a book on the Prenatal Yoga & Fitness. She is passionate about Yoga and motherhood and lives with her husband and 2 sons in Los Angeles CA.
Your Goals:
To embody the grace of Motherhood at home and at work
Why You Became an Instructor:
I fell in love with the esoteric teachings as a young girl. I did not learn asana until my early 20's. Now I cannot imagine my life without either. Movement has always been a passion. I started teaching fitness and dance in college, and it all brought me full circle back to Yoga, and a sincere desire to help others discover the joy of movement.
Where You Teach:
Exhale, private law firm, and teacher trainings at Loyola Marymount University

What You Teach: 
Vinyasa Flow, prenatal yoga, mommy and me yoga.
Who/What Inspires You: 
Mothers from around the world, and my own beautiful family.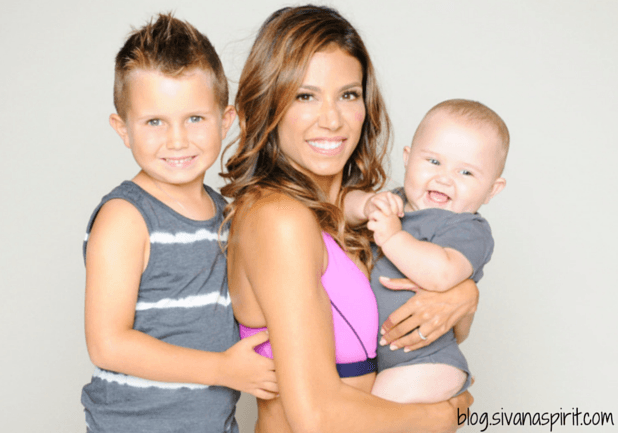 Mission:
My dear friend Patricia Jones started a non-profit organization called PS I Love You Foundation that brings Yoga into at-risk schools. I have taught for the program, and recently asked her if we can usher it into other schools (my son's school) as a way of Yoga to more children.
She is an inspiration as a friend, mother, and philanthropist.
Favorite Quote:
"If you have built castles in the sky. Let not your dreams go to waste; Just build the foundations under them." " ―Henry David Thoreau
Side Note:
I have a very specific goal of bringing the mission of health and wellness to television in 2015. I see so many reality shows these days that have an enormous platform, but I am not really sure what it is for. There are amazing personalities, but I would love to see this format stand for improving lives.

Online and Social Sites:
Website URL: desibartlett@gmail.com
Facebook: https://www.facebook.com/DesiBartlettFitness
Twitter: @desibartlett
Instagram: desireebartlett
Other: mothersintolivingfit.com
Get Daily Wellness