Roasted Indian Cauliflower Tart (Recipe)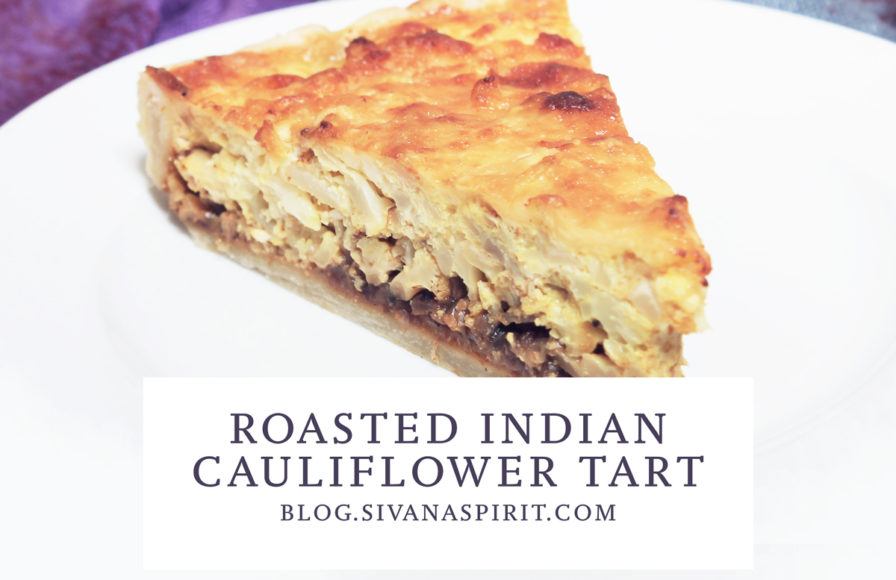 Tart isn't so Hard when You Try Our Recipe
Okay, so I know what you're thinking: tarts are intimidating.
I've always avoided creating either these savory or sweet treats because of the crust factor. But the process is really quite simple, and the combinations for both sweet and savory tarts are endless.
If you don't have a tart pan, a pie dish will do just fine. There are a few steps involved that do require some focus, but the final result is dinner/lunch/breakfast for the family or yourself for the next few days.
This recipe celebrates a little bit of traditional Indian spices and brings in the last bit of warm comfort food before spring makes an official stand.
I can't wait to try this again once heirloom tomatoes are back in season. Perhaps create your own variations by adding some in-season asparagus or mushrooms.
Have fun!
---
Roasted Cauliflower Tart
Tart Crust
¼ cup ice cold water
1 cup flour
¼ tsp salt
6 tbsp cold butter ,cubed
Filling
1 small cauliflower (about 1 lb) cored, cut into 1-inch florets and sliced thin
¼ tsp turmeric
2 tsp cumin
2 tsp coriander
3 tablespoons olive oil (divided)
1 garlic clove
½ tsp chopped ginger
1 large onion, halved lengthwise, thinly sliced
2 large eggs
7-8 oz yogurt
½ cup soft tofu
1 cup manchego cheese (or cheese of your choice)
¾ cup grated parmesan cheese
Directions
To make the tart crust, combine flour and salt. Add cubed butter and begin to mix by hand and incorporate butter. Slowly drizzle water bit by bit until the crust begins to come together. Roll out on powdered surface into a flat disk and wrap in plastic. Chill for 1 hour.
Drizzle 2 tsp olive oil and add cumin, coriander and turmeric to large bowl with cauliflower florets- lay flat on tray and bake at 425 for 20 mins. Give roasting cauliflower a stir and bake for another 20 mins. Let cool and reduce heat to 350
Put onions on stove (this can be done ahead) put 1tsp oil and add garlic and ginger and cook about 2 minutes. Add onions to skillet and cook until browned and soft and tender and delicious. This will take about 20-30mins on med-low heat
Take tart crust from the fridge and roll out on flowered surface and arrange in tart pan. Poke fork holes on the bottom to avoid the crust puffing up. Place tart crust in oven covered with foil at 350 for 20mins. Let cool.
Mix together eggs, yogurt, tofu and cheese together with whisk. Lay carmelized onions first on crust, layer with roasted cauliflower and pour egg mixture over atop. Sprinkle with parmesan cheese.
Bake at 350 for 40mins. Let cool for 15mins and serve immediately.
Get Daily Wellness