Yoga For Stress Relief: The Best Prescription In An Over-Medicated World
East VS West
Yoga is a powerful prescription for stress and chronic illness.
The beauty of this prescription is you can find it in your own home for free.
There is no required time-consuming visit to the doctor or pharmacy, and no adverse side effects.
I was attracted to this practice because of painful tension along my spine from stress and anxiety, frequent migraines, and problems with insomnia.
I found free videos online that promised pain relief and reduced stress and decided to try one despite my skepticism and complete lack of flexibility.
SEE ALSO: The Goods On Chocolate: An Ayurvedic Perspective
---
Hatha Yoga: The Journey Beings
My first attempt was in my living room with no mat and no props.
I used a throw blanket from my couch and wore comfortable sweats.
I selected a video for beginners and was on my way to a feeling I had never felt before. I was relaxed.
Tension began to release ever so slowly, and my skepticism melted away.
I was a believer.
The practice I chose that day was hatha yoga. Hatha yoga is a slow flow exercise centered on asanas, meditation, and relaxation.
The word itself means "balance." Ha stands for sun, and tha stands for moon.
It is perfect for people like me who are seeking balance in the body and mind, versus some of the other yoga practices which are fast-paced and often used for weight loss.
I have stuck with it over the past two years, and it has allowed me to reduce my medications and increase how I feel both inside and out.
And that is no small feat.
In the US alone, over 329 billion dollars are spent per year on prescription medications.
---
Over-Stressed and Over-Medicated: Breaking the Cycle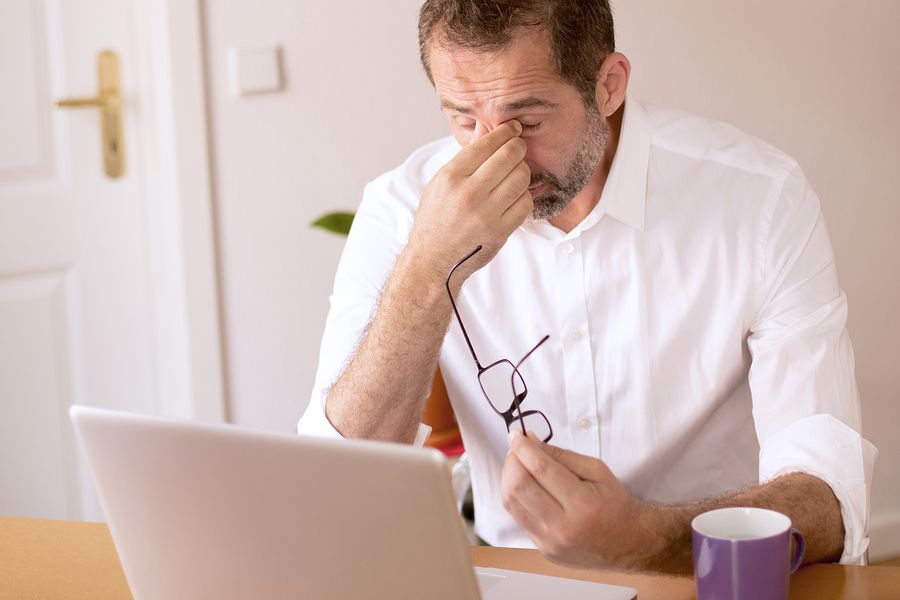 Several of the top prescriptions in our country are for lowering blood pressure and cholesterol, as well as reduction of pain.
All things considered, it would be a wise choice for yoga to be prescribed as a preventative and maintenance prescription for at-risk patients.
It would save money, reduce the need for medications to combat the side effects of the original medications, and quite possibly improve the quality of life for millions of over-stressed and often over-medicated Americans.
Arguably one of the largest components we battle in regards to our overall health is stress.
Stress impacts everything from our mental wellbeing to our immune system, and is a critical component in our overall health, relationships, and performance at work.
Reducing stress allows us to feel better, love better, and focus more efficiently in the workplace.
For me, hatha yoga has been crucial in reducing and managing stress and lowering my need for medication.
It unties the knots that form from stress along my spine.
It brings my shoulders back down to earth.
It reminds me to breathe and slows down my often overwhelmed mind. I leave practice feeling relaxed and focused.
I also take pride in the knowledge that I am doing something kind for myself.
---
More Benefits of Yoga: Life Changes through Self-Care
Since beginning yoga on my living room floor with a blanket and a free video two years ago, my need for medications has greatly decreased.
I no longer have migraines on a weekly basis, which in turn reduces my need for migraine related medication.
The painful muscle knots and spasms are more under control, which reduces my pain and subsequent medication.
I am sleeping better with less interruptions, and therefore, no longer need any kind of sleep aid.
There are certain conditions and medications that yoga can't fix. It can't change your environment or transform where you live if you happen to be in one of the most stressed states in our country.
It can, however, make your environment, both inside and out, more tolerable. And every ounce of reduction is worth the effort.
In addition, I find that practicing yoga reminds me to take care of myself.
It puts me back in my body and recenters my focus on self-care.
I tend to eat better while actively practicing and make more trips to the gym.
I am less critical of my flaws and more impressed with the progress I have made with this overly stressed, inflexible body of mine.
So here's to your journey to less medication, less stress, and less discomfort.
May you breathe easier and find your balance. Namaste.
---
Get Daily Wellness