I'm Oxana Gonchar, And This Is My Dharma
My life has been one of a pilgrim type taking me from one continent to another searching for something not knowing what. I was facing loneliness, disconnect, and feelings as I was walking on outside of life. 16 years ago after my first out of body experience which left me in shock and wonder, my search changed a direction. I realized there is more to what our eyes can see, and the search for the mysterious existence begun. Right before having my first out of body experience I went through a divorce, heartbreaks, depression, not having money and number of health issues. Later in life, I learned that sometimes difficult times trigger an out of body experience to serve as a wake-up call, a call for self-evolvement, self-realization, and self-love. Today, I am a Dancer, Writer, Owner of BEAM, Body Energy Awareness & Movement with classes and workshops for Self-Awareness and Integration of Body, Mind & Heart, Organic Frequency Radio Show Host and Conscious Creator and Observer of our existence.
Personal or Professional Goals:
My personal goals interconnect with my professional goals because I am creating a life that has no division. I wish to express my natural gifts through dancing and writing while touching people's hearts and inspiring them to express their unique gifts around the world. I wish to pass on my unique knowledge and experience on how to establish wellness, self-awareness, self-knowledge, joy and unison communication between body, mind and heart through my books, podcasts, classes and workshops on a global level. I wish to increase my presence on my YouTube channel that offers wellness tips and inspiration, on Vimeo on Demand page that offers online Body, Mind & Heart Integration classes, implement 3-Level Rebirth of Oneself Package at Wellness Resorts and Hotels and travel the world while broadcasting my Radio Show. I keep my heart open to new possibilities and opportunities every day.
What's Your Offering to the World?
The authenticity of my heart, my word, my movement and connection to source.
Who/What Inspires You?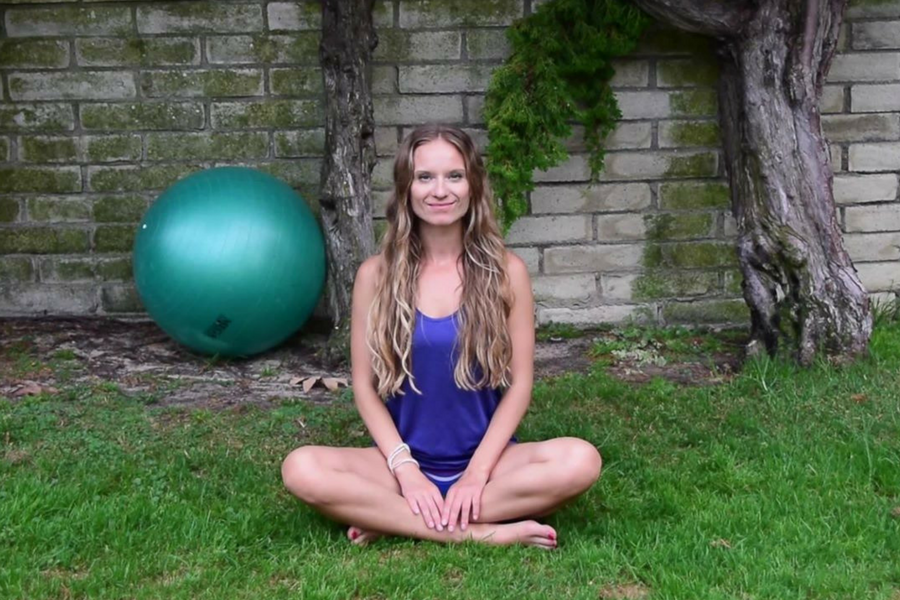 My daily inspiration is an expansion of my own consciousness and human consciousness as a whole. If I were to list a few names then it would be Anna Pavlova – one of the most profound dancers of all times, Anastasia Penih – my Grandmother, Jiddu Krishnamurti, Mahatma Gandhi, Colette Baron-Reid, Anais Nin and my cat Charles.
Mission:
To live my life authentically with joy, love and beauty in my heart.
Favorite Quote:
Be the change you wish to see in the world by Mahatma Gandhi
Goals:
Right now I am writing an Autobiography "Go Out On A Limb: Stories of My Personal Journey and My Three Angels" which will include stories I encountered in my 41 years being on this earth including 23 countries I have visited, ups and downs of my self-discoveries and lessons that I learned through attachments to my previous emotional patterns. I hope to assist others with my personal stories. I have contributed my knowledge of Body, Mind and Heart Integration to Landmark Education Worldwide, Self-Expression and Leadership Program this year. I am working with a Healing Music Group as a Dancer and now open to participate at any other events per request. Last but not list I am developing and in near future will be posting Podcasts on my Vimeo on Demand page focusing on self-awareness, connection to inner-child and holistic way of living.
Website:
https://vimeo.com/oxanagonchar/vod_pages
Facebook:
https://www.facebook.com/beancientwisdom
Instagram:
https://www.instagram.com/oxana__gonchar
Youtube:
https://www.youtube.com/channel/UCCoxURTHpLUdAjKqaYimalQ?view_as=subscriber
Daily Wellness Inspiration & News!