3 Seasonal Survival Food Tips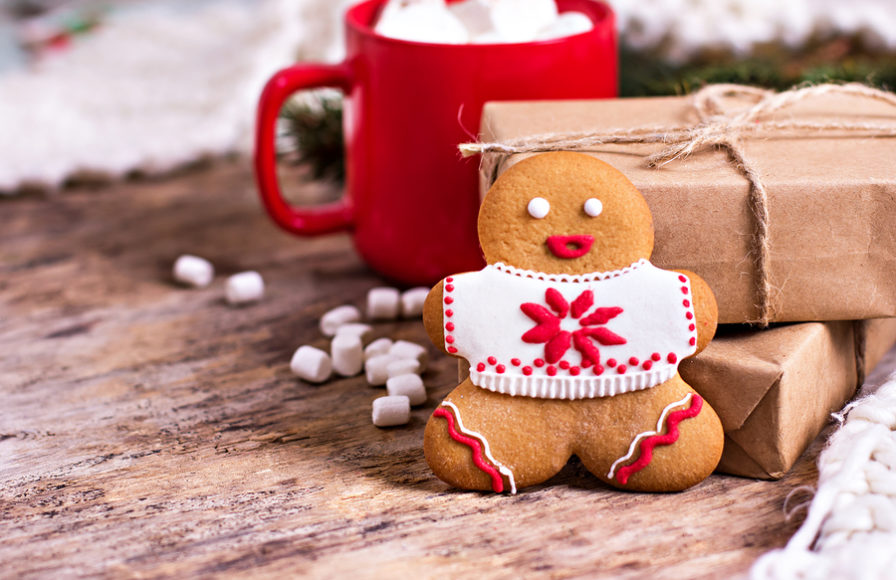 We're already into December – my goodness! How are you going? Has the silly season struck your household yet? Is it already difficult to find a blank space on your calendar? This time of year can be even more difficult than any other to try and keep a handle on looking after yourself at all, let alone prioritizing the key aspects of 5 Star Well-being – sleep, food, movement, surroundings and being.
So in this piece, I wanted to share with you my top 3 tips for Food during the silly season. Don't worry, I'm not going to be a total Scrooge about it all! The silly season is actually meant to be at least a little bit of fun, and if that can't include a touch of overindulgence and treating yourself then there would be something wrong. But let's get serious, just for a minute. Starvation is one of the biggest killers worldwide and unfortunately in western society today many people are malnourished even whilst they are overweight because they do not give their body the nutrients that it needs to survive and thrive.
SEE ALSO: The Science Of Tarot
Tip #1: Food in a Hurry
It can be so much easier to get takeout or buy pre-packaged meals when you are short on time and have a hungry family to feed during the silly season. The problem with many of the common quick and easy meal options is that they are low on nutrients and high on artificial ingredients.
If you buy fast food or something from the supermarket that only requires 'heating up' or adding some other basic ingredients they are likely to contain food coloring, flavorings, preservatives, enhancers, synthetic antioxidants…the list goes on. None of these are things that the human body was designed to process and none of them provide any nutrients. These convenience "foods" contain these ingredients to make them look and taste more appealing and also to make them fast to produce and have a long shelf life.
Food additives cannot be broken down easily by the gut and greatly increase the toxic load on your liver and the build-up of wastes in the body. So effectively, the decay that all food undergoes is no longer going on outside your body, where you can see it, but is instead occurring inside your gut! You are exposed to enough other environmental toxins in the modern world; from pollution to heavy metals and radio waves. Don't add to the load on your body by consuming 'food-like' substances.
Solution: Homemade Fast Food
It only takes a little bit longer to whip up delicious and nutritious 'fast food' at home than it does to stop at McDonald's on the way. Plus, it's cheaper, tastes better and is so much better for you. Remember, if you don't make time for health, you will eventually need to make time for illness!
If you have been out late and need to get some sustenance into yourself or your kids, there are plenty of quick and easy options to be found in your kitchen! While the kids are in the shower, whip up some beautiful free range eggs, some smashed avocado on toast and have lots of veggie sticks on the side. Even a toastie is a great quick meal with plenty of options for fillings – cheese, egg, spinach, avocado, tomato, tuna or preservative-free ham (such as Gamze). If even that sounds like too much effort some wholegrain toast (preferably gluten free) with nut butter or avocado is so fast, delicious and nutritious!
Tip #2: Sweet Christmas
Candy canes, boxes of chocolates in the staff room from appreciative clients, homemade truffles as gifts from colleagues! Sugar, sugar and more sugar is under your nose, and on your lips, during the Silly Season! The problem with consuming a lot of sugar is that the human body is actually not designed for this at all. Sugar makes you feel tired and crappy just at a time of year where energy is already sapped and you'd really like to enjoy yourself!
The biology of eating sugar
The human body is actually designed to have sugar infrequently, and if it gets sugar regularly, it easily becomes addicted. Sugar is more addictive than cocaine! Eating sugar actually tells your body to store energy, because early mankind only had access to sugar in summer. So, our ancestors needed to eat up when sugar, mainly in the form of fruits, were plentiful in preparation for the long winter when not much food of any kind was around. If you haven't seen it yet, I'd highly recommend that you watch That Sugar Film in your holiday downtime – even my 13-year-old has changed his behavior as a result!
Here are a few extra tips for managing the sugar overload during the silly season:
Make sure you tell people NOT to give you sweets as gifts. If you are too late or miss someone, put the box of chocolates away for another special occasion or your next book group, that way you are not eating them all now.
See above about eating when short on time. Make sure that you're not going to be feeling hungry when you're around sweet treats. This will make you less likely to gobble them down!
If you do eat a few too many chocolate Santas one day, then just make sure that you drink a lot of water and move a little bit more. But don't bring guilt into the equation! Remember the Silly Season is meant to be enjoyed!
Try not to add to the problem by giving other people sweet treats either but if it's your tradition to bake a Christmas cake for the office, or give everyone your world-famous Christmas truffles as gifts, try a healthier version of the recipe this year. Use natural sweeteners like maple, rice or agave syrup or pure honey, in baking and desserts. If you have to use sugar, use rapadura sugar which is the least processed sugar you can buy and still contains some beneficial minerals, vitamins, and nutrients, as well as being metabolized much more slowly. Useless sweeteners than a recipe suggests.
Tip #3: Bring a Plate Hippy Woo Woo Style
A lot of festive season celebrations involve getting together with friends and family and everyone sharing the load of the catering. So when the next time you're going to an event where you get to bring a plate, make it a healthy option! At least that way you know that you will have something to eat that is going to be good for you!
You can also share your love of food and well-being with people you care about. Think all colors of the rainbow (no, not a bowl of M&Ms) and be creative with these options:
Fruit platter or fruit salad
Veggie sticks and preservative-free dip (making your own hummus is simple and delicious)
Roasted vegetable salad with rocket, goats cheese and toasted cashews
Nuts
Kale chips
Organic corn chips with organic salsa
Mini chia puddings with berries
Deviled eggs
Cheese platter
Get Daily Wellness