25 Drops Of Glue For Sticking Together In Marriage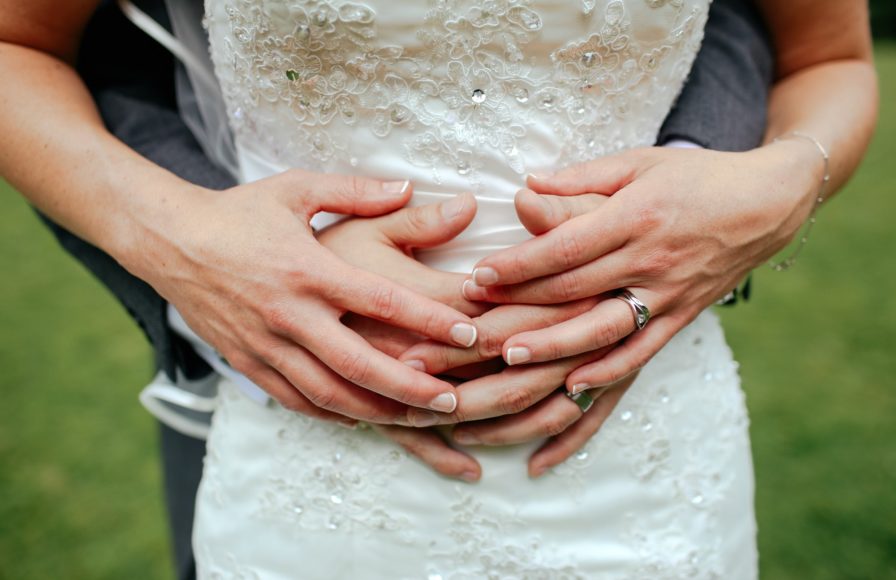 My husband and I are celebrating 25 years of marriage this week! *insert applause, high-fives, fist bumps, whoop-whoops!* How do we continue to live happily ever after? Here's our list of 25 tips. Whether you are single, dating, contemplating commitment, or married—pick a few drops of glue to bind your relationship together.
SEE ALSO: 6 Tips To Strengthen Your Relationships
Communicate. Be quick to listen, slow to speak, and slow to become angry.
Each day ask yourself, "How can I bless my spouse?" Oftentimes, the little things are the best things.
Pray for your partner. My favorite prayer is, "God empowers me to be the wife Jon needs me to be, and empower Jon to be the husband I need him to be. Work in both of us to bring out the best in each other." God knows this better than we do!
Know your spouse's love language. This is revolutionary! We highly recommend Gary Chapman's book, The 5 Love Languages.
Serve and give more as a couple. Find a cause or mission you both love and bless others together.
There are a lot of tense moments in close relationships. Keep things light-hearted by having code words or actions to make each other smile. For example, we used to have a rhino Beanie Baby stuffed animal named Spike (umm…so 90's). He would come out when we wanted to resolve a conflict. "Don't be a Spike!"
Laugh—a lot. Laughter bonds us together like glue.
Encourage each other's spiritual growth. Have a daily quiet time or meditation practice. Knowing everything I am, and everything I am able to accomplish comes from God, encourages me to freely love others without any expectation of return.
No devices or screen time in the bedroom. Just full presence with one another. We have never had a television in our sleeping space. Our devices charge in the kitchen at night (yes, buy an alarm clock). Our bedroom is sacred and special—a sweet haven from the outside world.
Work towards debt-free living. What?! Yes, it is possible. We have done it by the Grace of God, unified priorities, and consistent accountability. There are so many strategies and options out there. Google it.
Cry together. Be vulnerable with each other. Life can be brutal. Hold each other's emotions gently. Be each other's best friend.
Wanderlust. Keep a sense of adventure and travel. Have simple "wandering" dates around town or elsewhere. Just get up and go—there are new memories to be made!
Be your spouse's greatest cheerleader. Challenge them to pursue their talents, passions, and dreams. Give them the time and space to do so.
Children are a gift and add so much to a family, and to our experience of life. They also test every area of a parenting partnership! WORK TOGETHER as a team. Work together as a TEAM. Work together as a team. We grow up with our kiddos.
Extend ridiculous GRACE (disposition to or an act or instance of kindness, courtesy, or clemency).
Look for the JOY moments daily, and treasure them in your heart.
Express genuine GRATITUDE. We all want to feel deeply loved and appreciated.
At first, couples think they have a lot in common. But in reality, opposites attract. Honor it. Let your partner compliment you with their differences.
Train yourself to notice the good in your significant other, and yourself.
Have sex regularly (and yes, frequency varies amongst couples). It benefits you on every level. Be a student of your spouse, and aim to please him/her first. We promise you, monogynous lovemaking gets better and better each time!
Stay faithful to one another—emotionally, physically, and spiritually. An always and forever commitment is rare these days. We challenge you to diligently work together on your mind-body-spirit connection.
If you've messed up in this department, forgiveness, and reconciliation are possible. Each partner needs to dig deep. And, it hurts beyond words. Honestly, address the root issues. Listen and share with open hearts. WORK TOGETHER as a team. Work together as a TEAM. Work together as a team, and rebuild trust. Healing takes time. There is hope.
Celebrate! Special occasions, small successes, meaningful milestones, and amazing accomplishments. Highlight the positive, and lift one another up. When's the last time you celebrated together?
Ask this question once a month. "How are we doing working together as a partnership?"
Go on more walks and talks together. Fresh air and nature do a couple and conversation good.
Cherish yesterday. Dream tomorrow. LIVE TODAY. ❤️
Daily Wellness Inspiration & News!