Why You Should Learn To Listen To Nature's Song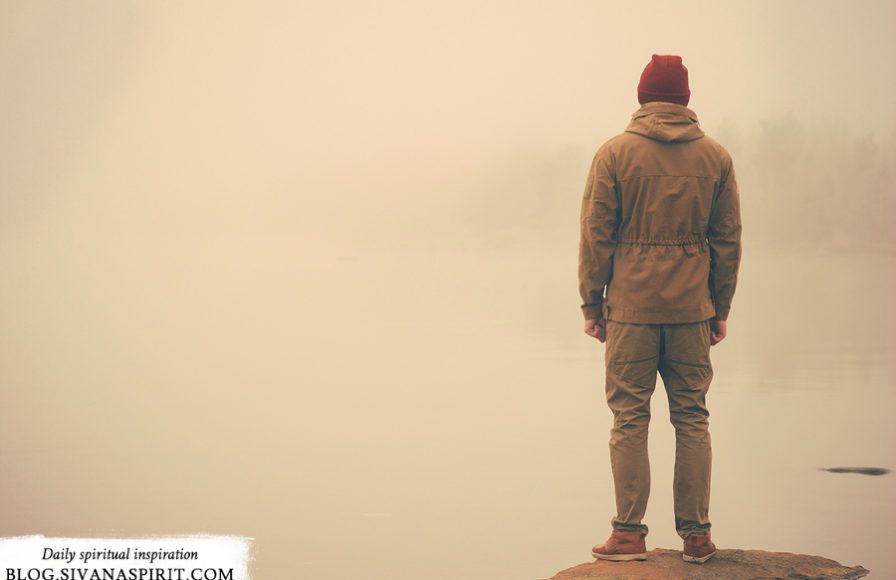 Nature is the Best Composer
"The earth has music for those who listen." – George Santayana
It was an abnormally warm November day—the unexpected temperatures allowing a soft, warm breeze to permeate the room through a nearby open window. As I sat down at my desk to write, struggling to gather and organize my thoughts on a piece of notebook paper, my attention was continuously diverted to the unexpected beauty outside.
To my delight, the neighborhood was silent that afternoon—void of the sounds of dogs barking, lawn mowers mowing, and children playing in the street.
The only sound I could hear was that of a few birds who were out enjoying the unseasonably warm weather.
Specifically catching my eye was the colorful display falling from the branches of my ash tree.
I watched on in amazement as the gentle breeze caressed each and every branch, creating a dazzling display of animated colors.
The birds were quickly joined by the faint sound of dozens of leaves descending to the ground, forming a layer of amber over the once thriving green grass beneath.
It's not often one can find such solitude in the simple beauties this world has to offer.
SEE ALSO: The Endless Knot Of Buddhism
---
Enjoying the Magic of the Seasons
This tranquility reminded me of a passage written by famed author Henry David Thoreau, who was known to possess a keen appreciation for the outdoor world. "Live in each season as it passes; breathe the air, drink the drink, taste the fruit, and resign yourself to the influence of the earth."
Silence, and the ability to relax and enjoy the beauties of nature, is a rarity today.
Of late, it seems our lives are evolving faster than ever before—many of us riding along on a technological superhighway that seems to have become an unavoidable part of our lives.
Modern-day life is filled with distractions.
While oftentimes our mind and body become conditioned to them if practiced for a great deal of time, it's not until you pull yourself away from your daily routine that you discover how much of one's life is stolen by these insignificant trivialities.
You might assume that with the advancements of each new generation, our lives would become more simplified than ever—freeing us the time to enjoy something as simple as watching the leaves fall to the ground.
But the sad reality is that life seems to only increase in its challenges and difficulties, creating a feeling of chaos few of us realize we're trapped in.
---
How Often do You Appreciate Silence?
As I continued to be lost in the silence and the view outside my window, I began to question my own appreciation of the tranquility nature has to offer.
When was the last time you sat and listened to the rain outside your window without interruption?
How often does your family dinner include your television set?
Can you remember the last time you found yourself driving on a gorgeous spring day without the radio blasting?
We've become so accustomed to background noise that's its almost intolerable for us to think of the enjoyment one can get just listening to nothing at all—to find stimulus in something as simple as watching Mother Nature's changing of the seasons.
We've all forgotten that where we've come from is a part of where we're going.
The age when nature was revered and marveled seems to have been replaced by machines that someday may replace the need for society to ever come in contact with nature at all.
---
Nature in and of Itself is a Complex Technology
For centuries, the leaves have fallen from the trees to the ground below, consistently casting an air of beauty upon a world that seldom notices.
Life is a journey that demands patience—not a ride down a superhighway with questionable outcomes. There is true and real beauty to appreciate in this world, some of which is closer than you might think.
Anne Frank had this to say in The Diary of a Young Girl:
"The best remedy for those who are afraid, lonely or unhappy is to go outside, somewhere where they can be quite alone with the heavens, nature and God. Because only then does one feel that all is as it should be and that God wishes to see people happy, amidst the simple beauty of nature."
Distractions are plentiful in life. But we all have the ability to silence them (even briefly) to listen to earth's music and reflect. For it's that quiet time that just might be the impetus you need to refocus your journey.
---
Get Daily Wellness