I'm La Carmina, And This Is My Dharma
La Carmina is a travel and lifestyle blogger at www.lacarmina.com, where she shares stories about alt cultures around the globe. She's a travel TV host, appearing on shows such as No Reservations, Bizarre Foods, Taboo, and Better Late than Never with Henry Winker, George Foreman, William Shatner and Terry Bradshaw. La Carmina has travelled to over 60 countries; her worldwide adventures include staying in a Japanese Buddhist temple, baking bread with a Moroccan women's collective, and cooking "cute bentos" with schoolchildren in Harlem for a TV show.
---
---
Your Personal or Professional Goals:
I've been focusing more on charitable activities and stories. I've also renewed my dedication to fitness this year. Professionally, I'm excited to explore new technologies, especially mediums for travel storytelling such as virtual reality filmmaking.
---
What's your offering to the world:
Highlighting alternative lifestyles and youth subcultures in a positive light. Encouraging others to travel, take part in cultural immersions and keep their minds open to all walks of life.
---
Who/What Inspires You: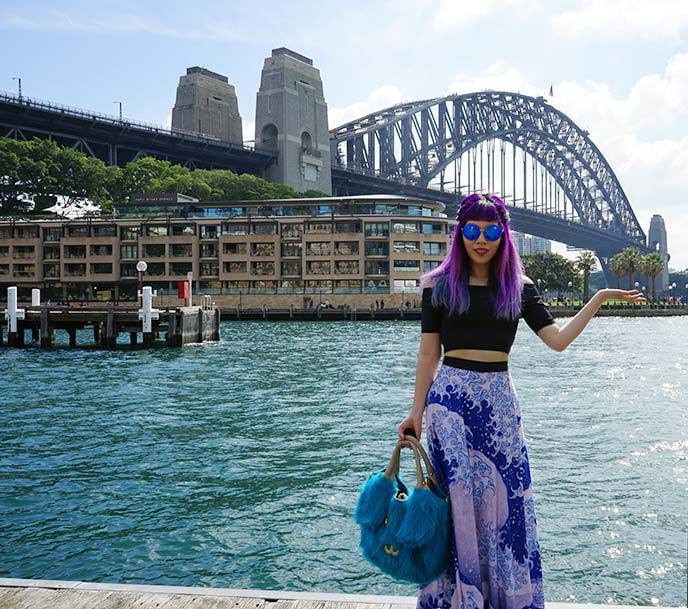 My Scottish Fold cat reminds me to stay in the moment and never stop being curious about the world.
---
Mission:
To give voice to young creatives and fringe cultures around the world. In my travel TV shows, videos and writing, I try to shine a light on these types of topics that tend to be overlooked.
---
Favorite Quote:
"Look to your experience in dreams to know how you will fare in death. Look to your experience of sleep to discover whether or not you are truly awake." – The Tibetan Yogas of Dream and Sleep by Tenzin Wangyal Rinpoche
---
Travel bucket list goals:
I'm fortunate to have visited a lot of my dream destinations over the past years, thanks to my work in blogging and TV. (You can see my travel and city guides here: http://www.lacarmina.com/blog/category/iceland/ ) However, I've yet to visit India, Egypt or Easter Island, three places with ancient cultures that I find mesmerising.
---
Online and Social Sites:
La Carmina blog – http://www.lacarmina.com/blog
Facebook http://facebook.com/lacarminaofficial
Instagram http://instagram.com/lacarmina
Twitter http://twitter.com/lacarmina
YouTube http://youtube.com/lacarmina
Pinterest https://www.pinterest.com/lacarmina/
Tumblr http://lacarmina.tumblr.com (http://lacarmina.tumblr.com/)
Daily Wellness Inspiration & News!