I'm Jillian Lauren, And This Is My Dharma
Jillian Lauren is the New York Times bestselling author of the memoirs EVERYTHING YOU EVER WANTED and, SOME GIRLS: My Life in a Harem, and the novel PRETTY.
Her writing has appeared in The Paris Review, The New York Times, The Los Angeles Times, Vanity Fair, and Elle, among others.
She is a regular storyteller on The Moth and blogs at jillianlauren.com.
She curates the Happier Hour literary salon series in Los Angeles, where she lives with her husband and two sons.
---
Your Personal or Professional Goals: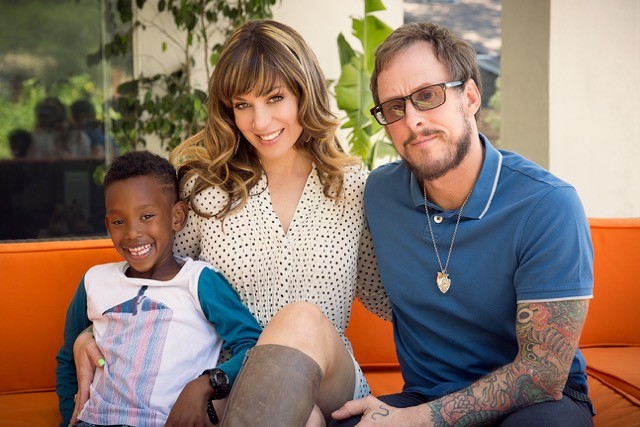 I aim to have a life rich in family and art and friendship, in which I am always creatively engaged.
---
What's your offering to the world:
As an author who primarily writes about my life, I feel my entire existence- all of my triumphs and failures and joys and fears and accomplishments and mistakes- is an offering to the world.
Sharing about the messy stuff in a public way hasn't always been easy, but ultimately it gives me a sense of great meaning and purpose.
Writing about the world around me gives me a compelling reason to stay conscious and present, to observe in a deep way, and to develop an understanding of how narrative functions.
I have found that profoundly empowering. Whatever may happen to us, the story is ours to tell.
---
Who/What Inspires You:
I'm inspired by kindness, above all. The heroes who fight for social justice in this world and their grand narratives inspire me on a macro level, but on a daily level, I'm inspired by the mom at school who takes a moment to commiserate with me or the barista who remembers my child's name- the small courtesies that make me smile when I'm having a tough morning.
I'm also inspired by stories of failure! I know many people like to hear the overnight rags to riches story, but I'm the opposite.
I love to hear about people striving and failing and believing in themselves anyway, enough to brush off and try again.
Because that's much more relevant to my personal story.
---
Mission:
I want to tell tell meaningful, dramatic stories that provide points of connection and light.
---
Favorite Quote:
Ever tried. Ever failed. No matter. Try Again. Fail again. Fail better. –Samuel Beckett
---
Online and Social Sites:
Website URL: www.jillianlauren.com 
Facebook: https://www.facebook.com/jillian.lauren1
Twitter: @jillylauren
Instagram: @jillianlauren
Youtube: https://www.youtube.com/user/jillianlauren
Get Daily Wellness