3 Keys To Living Sober And How They Can Increase Your True Potential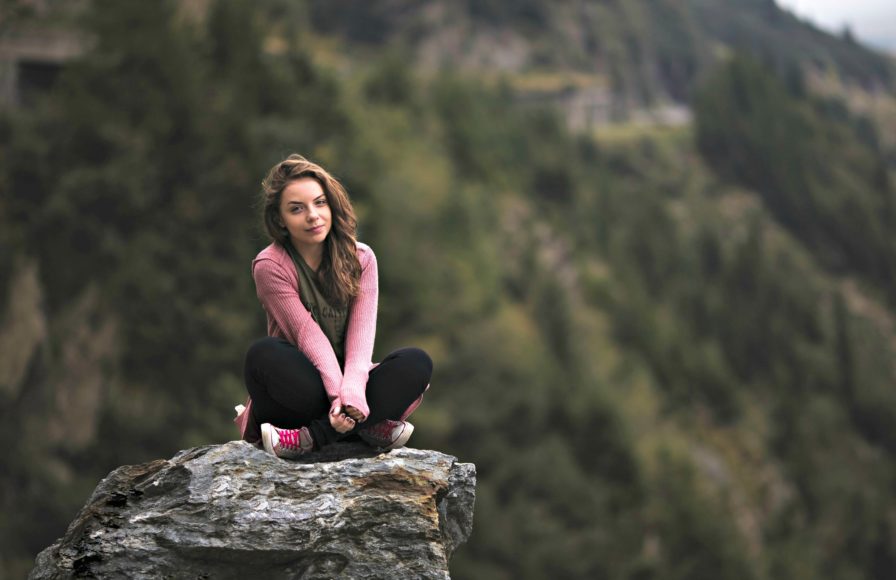 "The key to success is to keep growing in all areas of life-mental, emotional, spiritual as well as physical." ~ Julius Erving
We all have areas in our life where we struggle, whether it be with a substance or an addiction, a self-sabotaging pattern, a negative frame of mind, an unhappy cycle in a relationship or with habitual behaviors that cause us emotional pain or physical suffering. I am here to tell you, that despite what you suffer from it is possible to break the bonds that may be holding you back from your true potential. We are powerful, capable, spiritual beings having a human experience. When we are 100% honest with ourselves, we can step back and take a good look at what is keeping us from reaching our goals. When we have taken steps of faith to pinpoint our issues we then have to take action to remove the things that are blocking our progress and our connection to our true potential.
SEE ALSO: 7 Unexpected Ways To Stimulate Creative Thinking
Blind to My True Potential
The main thing holding me back from reaching my true potential in life, and with my writing, was my insatiable desire to change the way I felt by using alcohol as an escape. Until I knew better, I thought alcohol was helping me cope with what I was running from, but it was holding me back by stealing my self-worth and the energy I needed to succeed. Eventually, I was forced to stop the cycle of self-sabotage by hitting rock bottom. It was my spiritual bankruptcy that catapulted me toward my spiritual awakening. I had to put down the drink before I had the courage to sit with the kaleidoscope of uncomfortable feelings that were causing me to react to life in a very negative way.
With this new understanding of what needed to be done, I mustered up the courage to ask for help and guidance. I reached out to others who knew how to stop drinking for good. I was then introduced to the solution to my problem.  When I realized that it was my repeated choice to engage in the repetitive cycles of self-harming substances that hindered my soul from thriving, I made the choice to surrender and start fresh with a new perspective. I then stepped right into the fear of the unknown and embraced a new way of living.
A New Perspective
I have been sober for over seven years now. I must be honest and say that it was tough in the beginning, but now sobriety is my new Zen. Choosing to be sober not only heightened my psychic abilities, it continually allows me to thrive at a higher level of consciousness which ultimately puts me in alignment with my soul's true purpose.
The 3 Keys to Living Sober
Now, if this resonates with you then maybe you would like to read how to benefit from 3 Keys that have helped keep me sober even while dining out with friends and going to parties to celebrate monumental life events. I even stay sober at brunch with some cleverly designed scrumptious 'mock-tails'.
Key #1 is Honesty- be honest with where you are in your life. Be honest with what keeps you up at night. Be honest with the thoughts that follow you throughout your day beckoning for your full attention. Be honest with what is holding you back and be honest with what you truly desire to change about yourself. Write these things down on a piece of paper and be aware of how they speak to you. Pay attention to what they are telling you. The key here is to be fully honest with yourself and what you have the power to change. Be gentle on yourself through this process.
Key #2 is Openness- be open to what your authentic self is trying to communicate to you. Nothing coming from love will be stupid, too hard or too scary. Be open to all the possibilities of change and transformation and be willing to silence the negative loops and inner critic. You can simply say, "I will not listen unless you're going to be helpful and encouraging. Thank you!" Make sure to keep an open mind and allow space for new ideas to flow to you. Take time to meditate if you feel blocked or have a hard time hearing your inner being and most importantly be patient with yourself.
Key #3 is Willingness- be willing to do whatever it takes to reach your goals! This means asking family and friends to be supportive of your decisions to better yourself by making new choices. Be willing to put yourself first so that you can create a safe space to unwind and allow healing and transformation to take place within your mind, body, and soul. Sometimes you have to be your own advocate. Finding balance will help you find time to try new things and explore new facets of your new self. Be willing to learn and remain open to new teachings.
Embrace the Process One Day at a Time
While "sober" is the new buzzword it is important to point out that anyone can achieve sobriety. I am a mom, a woman and a soul that chooses not to drink or consume any type of alcohol anymore and my body loves me for it. This clarity allows the most authentic part of my higher self to be heard, validated and embraced. It is so important for me to share the experience, strength and hope I've gained from this never-ending life transformation because it has birthed a whole new world that is full of self-love and pure radiant potential.
What part of your higher self is asking for help? You've got this and you are never alone on your journey-ever! There is so much help available, just ask! I did and I will never regret it. I found emotional peace and sobriety through the 12-Step program. I did not do it alone! I had help along the way and for that, I am eternally grateful.
Get Daily Wellness