How Acupuncture Alleviates Fibromyalgia Pain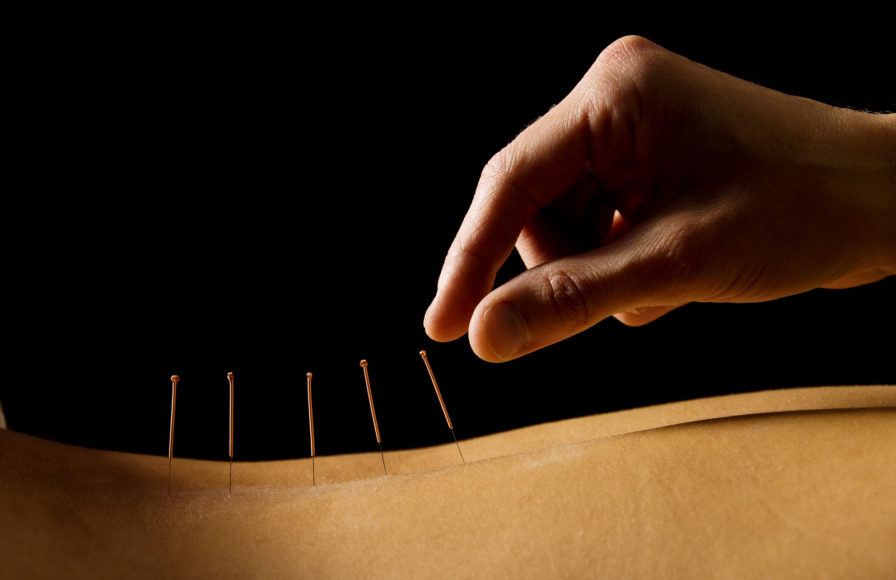 Chronic pain is a significant issue for people with fibromyalgia and there are not many medications or conventional treatments that are effective. More and more people are looking to complementary and alternative medicine for solutions to health issues. In the first six months of 2017, there are already four journal articles on the benefits of acupuncture for pain relief in people with fibromyalgia.
SEE ALSO: 3 Things You Never Knew About Incense
---
---
Acupuncture Relives Pressure Point Tenderness
In one study published in Pain Medicine, clinicians tested pressure and pain sensitivity on the thumbnails of 114 fibromyalgia patients. Researchers divided the patients into a true acupuncture group and a sham acupuncture group. The acupuncturist performed a total of 18 treatments on the true acupuncture group. Based in Massachusetts and Oregon, the American researchers concluded, "These findings suggest that acupuncture efficacy in fibromyalgia may be underestimated and a more personalized treatment for fibromyalgia may also be possible."
---
Portuguese Study Finds Significant Pain Relief With Acupuncture
Acupuncture significantly improves the pain and symptoms of fibromyalgia said a recent study published in Acta Reumatol Portuguesa. Fifty women in their late 30's and 40's were divided into two groups. One group enjoyed true acupuncture. The other group, the control group, received sham acupuncture.
Researchers found that "although sham effect was important, real acupuncture treatment seems to be effective in treatment of fibromyalgia." Both this study and the previous one indicate that the relationship with the acupuncturist, the placebo effect and the tailoring of the treatment to the specific patient's needs can be an important benefit of seeking acupuncture. Researchers used a variety of tests to evaluate the treatment effectiveness including the Fibromyalgia Impact Questionnaire, Beck Depression scale, Fatigue Severity Scale. Questionnaires were filled out before treatment and then one month and two months after the first treatment session.
---
German Pain Society Recommends Acupuncture
Meditative movement therapies such as Qigong, tai chi and yoga are strongly recommended for alleviating pain in people with fibromyalgia or chronic pain due to trauma. The German Pain Society also concluded that acupuncture should be considered as a way to eliminate pain. A total of 42 members of the German Pain Society's working group developed guidelines for their members.
In an April 2017 article in the journal Schmerz, the society put out guidelines developed by 13 scientific societies and two patient self-help organizations after a systematic review of randomized controlled clinical trials of complementary and alternative therapies. The working group that was balanced with respect to gender, medical expertise, position in the medical or scientific hierarchy and potential conflicts of interest looked at five years worth of research before reaching their conclusions about the benefits of movement therapies and acupuncture.
---
Acupuncture Reduces Heart Disease
In another study this year, scientists looked at whether acupuncture can decrease the risk of coronary heart disease in patients with fibromyalgia. In the 58,899 patients study, Taiwanese researchers noted the beneficial effect of acupuncture on the incidence of coronary heart disease regardless of age, gender, other conditions present or whether the person takes statin drugs or not. 
"In the follow-up period, 4,389 patients in the acupuncture cohort and 8133 patients in the no-acupuncture cohort developed coronary heart disease." So, more than twice as many people without acupuncture developed heart related issues when compared to people who saw an acupuncturist. Whether you have chronic pain due to fibromyalgia, an injury or other disease process, current medical research indicates that you should consider acupuncture.
Keywords:  Fibromyalgia, acupuncture, pain, relief, heart disease
---
Get Daily Wellness