6 Gemstones That Attract Luck And Success
Good Luck Stones
These beautiful stones provide success and good luck. Gemstones carry metaphysical healing properties/energies and make ideal good-luck charms. There are plenty of crystals and gems which are popular as good luck stones. Some gemstones might be luckier for the wearer than others. The effects of these gemstones are different for different people, so you need to choose the astrologically correct stones for the desired results. To boost the chances of success and luck, here is a collection to help you guide to help you choose.
SEE ALSO: The Benefits Of Wearing Chakra Jewelry
1) Cats Eye
Also known as the "tail of the dragon", Cat's Eye is known to subdue enemies and any negative forces working against us. This gemstone is also known as Vaiduria or Lehsunia and attracts success and divine knowledge, mystical experiences, and psychic abilities. It helps in the smooth flow of energy thereby removing creative blocks.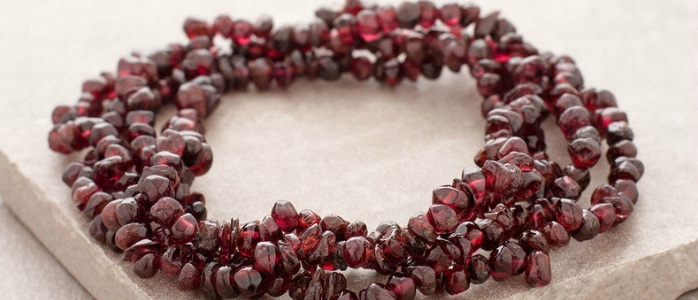 Hessonite Garnet is a gemstone which helps in the success of business enterprises. It helps the Chakra system, starting from the base chakra to the crown. Many years ago, this gemstone was used during battles and war for protection and victory. It helps build successful careers and businesses. It also helps during job interviews and in the workplace. Hessonite garnet also enhances the personality and personal aura of the wearer.
The words that are associated with Sodalite are knowledge, intelligence, courage, communication, and efficiency. It instills courage and endurance in the wearer, thus attracting success. It instills confidence in introverts and fosters proficiency, knowledge, and communication in others. Therefore, actors, performers, and artists choose sodalite to achieve success in their respective fields.
Renowned as the "merchant's stone", citrine is believed to bring success in sales and usher in profit in businesses. It helps promote self-assurance, confidence, and prosperity in the person who adorns it. Citrine is bright yellow in color and is generally stored in the cash register or drawer to attract more business. This beautiful yellow gemstone also helps dispel negative energies and tendencies, thus ushering success in the wearer's life.
Carnelian is orange in color and is known to attract pure success, prosperity, and productivity. Creativity, courage, and energy are brought to the wearer, besides helping to get rid of fear. This gemstone helps the wearer during presentations and also helps form a positive and good standing in life.
Coral is believed to provide happiness, courage and success. Also known as Moonga, this stone is affiliated with the planet Mars. Stability in career, business, and material happiness is believed to follow the wearer. It also improves the wealth and status of the person, as it is also called the "prosperity stone".
Get Daily Wellness